T-7 days until the first Artemis I launch attempt! Artemis will be carrying many special items around the Moon, but what I am most looking forward to are the tree seeds. The Office of STEM Engagement, which engages and educates students, educators and the public about science, technology, engineering and math at NASA, has selected different types of tree seeds to launch in the Orion module to soar through space for 42 days. But this is not the first time tree seeds have been sent around the Moon.
During Apollo 14, astronaut Stuart Roosa carried Sycamore, Coast Redwood, Loblolly Pine, Douglas Fir and Sweetgum seeds around the Moon. A former smokejumper, Roosa worked with the U.S. Forest Service to select the seeds and stow them in his personal kit. After the flight home, these seeds were distributed across the world to share the history and importance of the Apollo program and space exploration.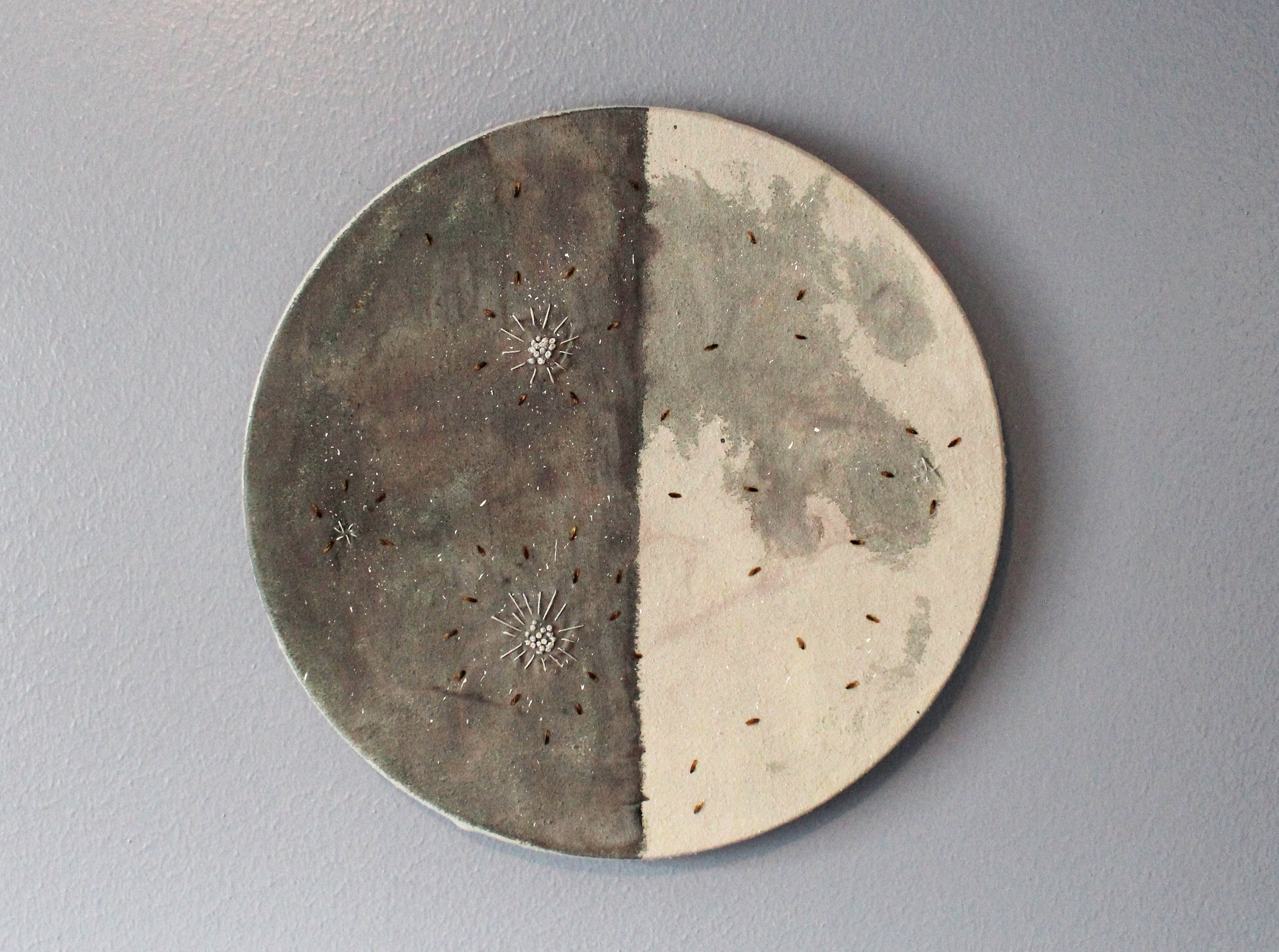 I first learned about the Moon Trees about 8 years ago and made this series of work last year. Each Moon is hand-dyed and painted, with seeds from one of the trees listed above. The phases of the Moon depict the timeline of the Apollo 14 journey. I wanted to bring attention to this beautiful project that was unfortunately lost to time. Dr. David Williams has been tracking down where Moon Trees were planted around the U.S. and the world.
Now, we're doing it again with the Artemis Moon Trees! I can't wait to see these seeds grow and inspire a new generation.