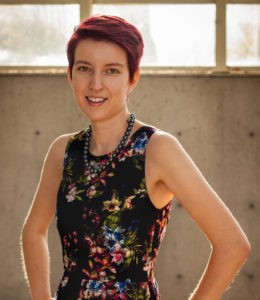 My name is Alexandra Constantinou, and I am a Marketing and Strategy Coordinator at Rice Business. I am a graduate of Texas Christian University where I studied Strategic Communication, as well as Studio Art with a new media focus. I specialize in public relations, social media management and video editing.
I am interested in working in the communications field, specifically for arts and cultural organizations or in higher education. I would love to experience every aspect of public relations, from digital communications to event coordinating. Feel free to contact me via email about any opportunities we can work on together! I am currently interested in taking on small projects, such as building WordPress sites or video editing.
I have worked in a variety of settings, including public relation agencies, large museums, non-profits and small businesses. I am a quick learner and very organized, so I can easily delve into new jobs and projects. My top five strengths are harmony, discipline, consistency, deliberation and intellection. I seek balance and work hard to find solutions for any task or problem.
Take a look around and check out my résumé, public relations and writing samples, artwork and my blog. I also sell some of my art and designs, which can be found on my shop page. Below is my "Highlight Reel 2015," showcasing some of my videography and new media work.
– Alexandra Constantinou