FOUND: James Turrell's "Twilight Epiphany," Twilight truths, Houston's Awesome, Wolf 359 and If This Then That


I love Houston, so just expect a lot of things about Houston to pop up in my blogs. The "Twilight Epiphany" skyspace by James Turrell is a beautiful example of what Houston has to offer: culture, art and a unique place to live. It also says that not longer how much you know about a place, you will continually find new people, places and things to love about it. I have lived near Houston all my life, yet I never knew about this place until this past week!

Raise your hand if you've ever read the Twilight books (there should be a lot of you). I stumbled upon this website, Truth versus Twilight, probably on Tumblr. It is a great resource about the misconceptions of the Quileute tribe, which is featured as a shape-shifting group of First Nations people in the Twilight books. The writers and researchers, consisting of Quileute tribe members and the Burke Museum of Natural History and Culture, explain how the Twilight books erase and rewrite the Quileute tribe's history and culture, as well as continuing harmful stereotypes. The website is a quick and very informative read, so I highly recommend everyone check it out!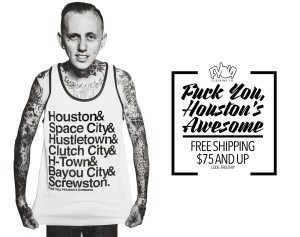 Well, I did say Houston's pretty awesome, so Fuck You, Houston's Awesome is my favorite store right now. I especially love the tank featured in the picture, as well as the sticker pack. And the H-Town Vicious crop top. And the NASA logo shirt. And… well you get the picture. This isn't an endorsement, this is Christmas gift list 🙂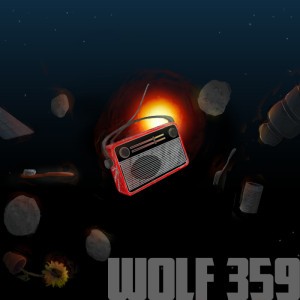 Ah yes, another podcast wormed itself deep into my heart: Wolf 359. We tune in to hear about the life and times of Communications Officer Doug Eiffel aboard the USS Hephaestus. From hygiene hijinks to mutant space plant monsters to one really deep conspiracy theory, you will easily fall in love with this podcast and finish it in a day and half and then mourn that you listened to it too quickly and now have to wait until September 7 for another episode. Only 19 days to go.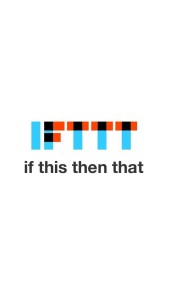 If This Then That puts the Internet to work for you. Want to automatically get an email if it's going to rain tomorrow? Hate that when you share your Instagram photos to Twitter, it just shows up as a link? Forgot to turn the lights off at home? IFTTT will fix all of these problems.
Like what I like? See even more on my Pinterest boards!